The newest picture of the adorable Plussie at 20 weeks, taken on February 8, 2000:
Click for an enlargement or an annotated version of this picture.

Plussie at 16 weeks. HUGE Plussie!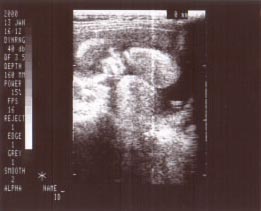 Plussie at 12 weeks, finally looking a little bit like a person.

Plussie at 8 weeks, looking very much like a bean.